Sunday, Oct. 7
12:00pm to 1:00pm
Networking 101: Out of Your Shell and Into the Mix
---
It's no secret that networking is critical part of success in our industry, but sometimes it can be difficult to master this vital skill, particularly for those new to the biz. This session is designed to transform you from a networking novice to a seasoned pro. We'll show you the do's and don'ts of networking as well as best practices for interacting with people of all ages. In addition, our presenters will provide an overview of the best places to network, including small functions, charitable events, massive conferences, or even online environments. This session will include role-playing scenarios to get you right in the thick of things.
Presented by: Tracy Raimer of Windy City Limousine, and Nancy Vargas of DH2 Chauffeured Transportation
1:15pm to 2:15pm
Fine-Tuning Your Onboarding & Training Practices for Greater Success
---
In many ways, your company is only as good as its employees, but finding—and keeping—the best of the best is a challenge faced by many operators. This session will help you improve your employee success rate and retention by improving your processes and procedures every step of the way. Our seasoned presenters will guide you through the hiring process and share valuable HR tips, such as the use of low-cost recruitment tools and the proper techniques for onboarding new staff. You'll also benefit from an overview of useful interviewing techniques as well as insight into training new employees for long-term success.
Presented by: Christina Davis of The LMC Group and Clayton Dennard of Going Coastal
2:30pm to 4:00pm
Intro to KPIs: Industry-Specific Metrics Critical to Profitability
---
Have you heard other professionals talk about the importance of KPIs and didn't know where to start? If so, this is the session for you! We will focus on dissecting a handful of industry-specific key performance indicators (KPIs) that you can calculate quickly and effectively, even if you are not a CPA or a data scientist! This session will help you understand the substantial role that each of these KPIs play in determining your company's profitability both in the short and long term. You don't need to be a financial guru to benefit from this session; simply join our experts as they demonstrate how a few basic KPIs can translate your operational know-how into profitability.
Presented by: Jessica Boulerice of The LMC Group and Sami Elotmani of Destination MCO
Monday, Oct. 8
8:30am to 9:30am
Adapting to Client Expectations & Global Industry Standards
---
This panel discussion will address the most pressing topics affecting those who not only conduct business globally but also have clients travelling internationally. Among the crucial topics discussed here will be finding opportunities and advantages with technology, enhancing the customer experience and making it seamless, and building your global network with the well-vetted partners who are right for you and your clients.
Presented by: Nadeem Ajaib of Icona Global, Colin Devine of Devine's Worldwide, Aditya Loomba of ECO Limos, and Ilpo Mäkinen of Limousine Service Ltd.
8:30am to 9:30am
Values-Led Leadership: Driving Your Operation Straight to the Bank
---
How do you know if you are in a values-led organization, and why should you care? Learn all about the rewards of leading with integrity and the signs to look for—and why you can't afford to lead any other way. This session will offer immediate takeaway that you can use to make sure your leadership style, business, and values are all in alignment for the best long-term results.
Presented by: Kristen Carroll of The LMC Group and Kim J. Dolniak of BEST Transportation
11:45am to 1:00pm
The Pitfalls of Contracts and What to Look For
---
You'll learn how to negotiate your charter or shuttle contract like a boss in this session by ensuring that it safeguards your company and doesn't set you up for failure with early-out clauses, liquidated damages, unrealistic reporting, or unfavorable payment plans. It will focus on a sales-driven approach from proposal process to signed contract with a special emphasis on research-driven negotiation (not just best practices).
Presented by: Carolyn Callahan of Reston Limousine and Patrick O'Brien of O'Brien & Associates
Tuesday, Oct. 9
8:30am to 9:45am
Present Like a Pro: From Sales Call to Stage
---
Did you know that some statistics show that more adults have anxiety about making a speech than dying? If you're one of those people that agonize over speaking to strangers, don't freak out! This is the session for you. Accomplished speaker Bill Atkins will not only offer tips and advice on speaking to groups of various sizes, but also help you overcome your anxiety over public speaking. You'll learn how to build confidence and gain insight on alleviating nerves and stress, so that by the end of the session you'll be prepared to give that speech you were dreading or make that sales presentation to close an important deal.
Presented by:
Bill Atkins of Bill Atkins Marketing
Wednesday, Oct. 10
8:30am to 9:30am
An Effective Game Plan for Hiring, Compensating, and Training a Salesperson
---
This session will give you all of the tools and tips you need to find, compensate, train, and motivate that oh-so-elusive salesperson. From training advice to salary and benefit packages to keeping them motivated and high energy, this session will cover it all and will dramatically improve your chances of recruiting and maintaining a successful salesperson or team.
Presented by: Lisa Censullo of ACCESS Boston, and Art Miesemer of RMA Worldwide Chauffeured Transportation
9:45am to 10:45am
Leveraging Technology to Improve Your Customer Experience and Bottom Line
---
Learn about some of the most popular cutting-edge technologies that will benefit your company, beyond just standard iPads and GPS tracking. Take a deep dive into the high-tech solutions for automation, sales, and other facets of your business that will help drive your bottom line through improved customer experience, best practices, and increased efficiency.
Presented by: Matt Assolin of Nikko's Worldwide, Reza Choudhury of HYRYDE—Reliance Worldwide, and Matthew Strack of Strack Ground
ON THE SHOW FLOOR
Tues. Oct. 9
4:00pm to 5:00pm
Getting Up to Speed With Bus Compliance
---
This session—which takes place on the show floor—will focus on safety, compliance, and making sure you are following the letter of the law when it comes to hours of service, ELDs, and other regulations. Protect yourself, your business, your drivers, and your beloved clients with compliance. Some of the top motorcoach operators in the space will share their wisdom and experience … and untangle some of the legalese to make it easier to understand.
Presented by: Tom Bray of J.J. Keller & Associates, and Bedford Wynne of Wynne Transportation
Wed. Oct 10
12:00pm to 1:00pm
Creative Revenue Streams Right Under Your Nose
---
Increase revenue by doing more with what you already have, using your current infrastructure thoughtfully. We'll touch on areas within your business that could be used in slow times to increase revenue. Examples include loss of use, short-term rentals, reallocation of fleet, paying local affiliates for their drivers, leasing drivers, using vehicles to transport things other than people (high-priority delivery items) and retail work for internal departments such as detailing or in-house mechanics.
Presented by: Alan Candeub of Park Avenue Limousine and Daniel Perez of DPV Transportation
Educational Program Sponsored by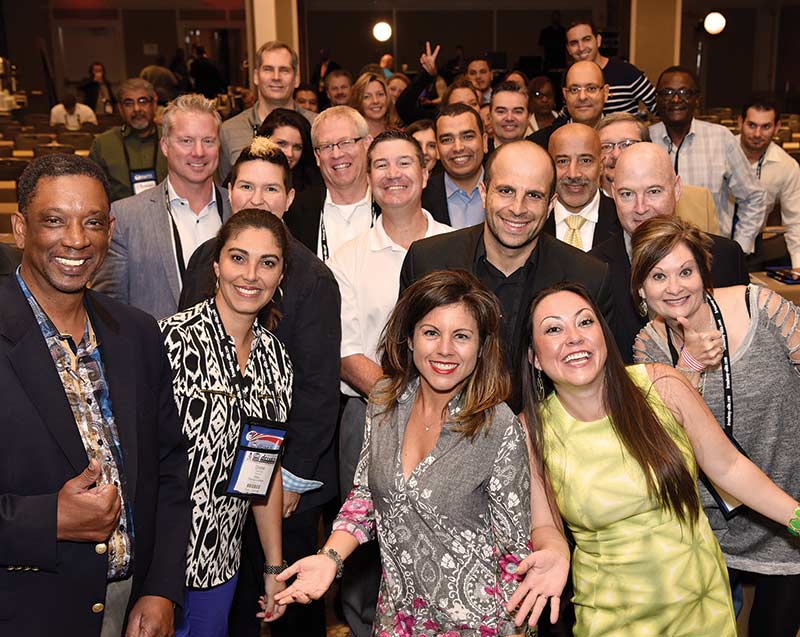 Coffee Service Sponsored by
Tracy Raimer, Executive Vice President
Windy City Limousine
windycitylimos.com
---
Tracy Raimer is an experienced transportation industry professional with a strong entrepreneurial spirit. She founded Your Private Limousine in 1996 and co-founded Chicago's Transportation Group in 2011, a ground transportation management company that handled the day-to-day operations of other livery companies. She most recently joined forces with Windy City. She has been an active member of the Illinois Limousine Association (ILA) since 1998 and currently serves as president. She was also recently elected to the board of directors for National Limousine Association (NLA) representing the central region. Raimer is a long-time member of the Chauffeur Driven Advisory Board and has served on the editorial board of Illinois Meetings & Events.
Nancy Vargas, CEO
DH2 Chauffeured Transportation
dh2limo.com
---
Nancy Vargas has successfully been providing transportation services since 1995, and thanks to her innovative business strategies, DH2 has enjoyed continued and consistent growth. She has expanded the business into new market segments such as government contracts, airline crew transportation, and affiliate partnerships, and recently became MWBE certified through both the city of New York (2016) and The Port Authority of New York and New Jersey (2017).She is an active member of the National Limousine Association (NLA), the Limousine Association of New Jersey (LANJ), the Central Florida Livery Association (CFLA),and is a board member with the Limousine Association of New York.
Christina Davis, HR Director
The LMC Group
lmc.group
---
Christina Davis is the HR director for The LMC Group, a consulting firm specializing in human resources, operations, and business development for the livery industry. With close to 20 years of HR experience, she continues to provide guidance, development, and training for organizations' policies, procedures, and HR processes. Davis' experience in a variety of industries allows her to draw from proven practices when consulting with her clients. She is also the primary contributor to Chauffeur Driven's "HR Coach" column.
Clayton Dennard, Owner
Going Coastal Transportation - GCT
goingcoastaltransportation.com
---
Clayton Dennard founded GCT in 2007 with a hospitality and law enforcement background. Combining the best practices and taking the pain points of hospitality and law enforcement, he opened GCT to fill a void for high-end, customer-first livery service in Charleston, S.C. Now more than a decade later, he says that he learns from every client and RFP that anyone can "drive" a car, but chauffeured service will always have a place and time for those who want those discriminating services.
Jessica Boulerice, Director of Finance
The LMC Group
lmc.group
---
Jessica Boulerice began her career in the corporate world, where she was quickly promoted to accounting manager at Liberty Mutual while simultaneously running her own consulting business. Her role at The LMC Group allows her to offer services such as financial strategy and analysis, monthly reporting, budgeting, audit/ tax assistance, and operating as a fractional CFO for companies requiring strategic fiscal leadership.
Sami Elotmani, Vice President of Operations and Global Partnerships
Destination MCO
destinationmco.com
---
Sami Elotmani began his ground transportation career as a part-time Destination MCO chauffeur while pursuing his degree in International Economics at the University of Central Florida. After spending a couple of years in corporate America, Elotmani rejoined Destination MCO as an operations manager in 2008 and has since helped manage the company's exponential growth for nearly a decade as well as its recent expansion into the Tampa Bay market. Elotmani holds an MBA degree from the University Florida and prides himself in being a lifetime learner and self-professed nerd. He is also a member of Chauffeur Driven's Education Committee (show).
Naddem Ajaib, Founder, President & CEO
Icona Global
iconaglobal.com
---
After establishing and leading Pan American Chauffeurs for 10 years, Nadeem Ajaib re-branded the company as Icona Global, which has become a market leader in global chauffeured transportation and concierge services that serves 1000 cities worldwide. The company is at the forefront of bridging the gap between English and non-English speaking countries and overcoming problems associated with different time zones and working practices. Today, many famous personalities, royal families, high-net-worth individuals, leading corporations, travel bookers, and limousine companies choose Icona Global for their ground transportation and concierge requirements.
Colin Devine, CEO
Devine's Worldwide Chauffeur Services
devinescs.com
---
CEO Colin Devine leads a team at Devine's Worldwide; a premium ground transportation company specializing in business travel and events, with clients from the entertainment, corporate, and government sectors. An accomplished world traveler, Devine had completed executive learning programs at Chicago Booth and Stanford, but says that his family has been one of the biggest influences on him. He is passionate about great service, leadership, and building a culture of commitment to sustain growth and achievement. Devine's has been honored with many awards such Global Operator of the Year 2015, Institute of Travel Management 2016, and the Events Industry Awards 2016.
Aditya Loomba, CEO
ECO Limos India (Asia)
ecorentacar.com
---
Aditya Loomba is the CEO of ECO Limos India (Asia), part of ECOS (India) Mobility & Hospitality Pvt. Ltd., which is a leading chauffeur driven company in Asia and recipient of the national award from the President of India for the best ground transportation company. The company operates a fleet of more than 650 executive class and luxury vehicles across all major cities in India, Asia, and the Middle East region. ECO is also the official ground transportation company of Ministry of Foreign Affairs, Govt. of India, and the delegation of Heads of States of various countries.
Ilpo Mäkinen, Sales & Operations Director
Limousine Service Ltd.
limousineservice.fi
---
Ilpo Mäkinen is the sales & operations director of Limousine Service Ltd., a family owned and operated company in Helsinki, Finland. Established in 1981, it is the oldest and one of the best-known companies in the country. He joined the company in 2002 as sales manager and has extensive experience with international sales and marketing, helping to build its affiliate network along the way. He has more than 20 years of experience in the chauffeur-driven industry with a Bachelor's degree in International Business and an MBA in Service Excellence.
Kristen Carroll, Founder
The LMC Group
lmc.group
---
Kristen Carroll has been a talent leader for the better part of two decades, providing clients both across the globe and from an array of industries with cutting-edge recruitment and talent-acquisition techniques. Carroll's work has earned her a number of awards, and her articles on recruitment and talent management have been published in several trade journals and publications. The LMC Group currently provides recruitment, HR outsourcing, and consulting services to dozens of clients within the chauffeured ground transportation industry. She is also the co-chair of the show's Education Committee and a frequent contributor to the magazine.
Kim J. Dolniak, President/Co-owner
BEST Transportation
besttransportation.com
---
Kim J. Dolniak grew up in transportation: Her family founded St. Louis County & Yellow Taxi in 1935, and is now owned by Dolniak and her sister, Debbie. The sisters co-founded BEST in 2002, later adding GO BEST Express Shared Ride in 2009, BEST Shuttle Solutions in 2011, and Town & Country Bridal in 2016. Within their family of companies they have more than 275 vehicles and 300 team members, chauffeurs, and drivers. Dolniak also spent 18 years sharpening her skills in building solid revenue streams and strong customer service as director of national sales & marketing for Drury Hotels. She also serves on Chauffeur Driven's Education Committee (show) and Advisory Board (magazine).
Carolyn Callahan, Director of Sales
Reston Limousine
restonlimo.com
---
Carolyn Callahan oversees all charter and event transportation sales and operations, and is responsible for all major RFP responses. She possesses more than 30 years of experience in business development including product/service development and marketing in information technology and transportation services in both federal and commercial markets. Monthly, Reston's shuttle systems transport approximately 250,000 passengers, with an average of 1,400 event/charter trips (which can more than double during peak months). With 375 employees and a fleet of approximately 235 vehicles, Reston operates one of the largest charter and private shuttle transit services in the Washington, D.C. area.
Patrick O'Brien, Managing Partner
O'Brien & Associates
pobrienlaw.com
---
Patrick O'Brien is a Managing Partner of the California law firm O'Brien & Associates and ­focuses on general civil litigation with an emphasis on complex business, trust, and personal injury matters. He also specializes in providing litigation representation to the transportation industry. Previously an attorney at Daniel Crowley & Associates, O'Brien also founded Panama Luxury Limousine and acted as its CEO and General Counsel from 2007 to 2012, and continues to work with the company as a consultant and board member. He is a frequent contributor to Chauffeur Driven's "Legal Ease" column.
Bill Atkins, Founder
Bill Atkins Marketing
billatkinsmarketing.com
---
Bill Atkins discovered his entrepreneurial spirit in his late teens, working in retail stores first, then founding his corporate-based transportation service Red Bank Limo in 1987. Over thirty years, he grew the award-winning company from a one-car operation to a successful, profitable business with a loyal following in the competitive N.J./N.Y. market. In 2016, he successfully sold the business at full premium asking price to travel extensively. Atkins uses his real life experiences as a successful business owner to share his strategies not only in marketing, but also in practical, proven customer service practices.
Lisa Censullo, President & CEO
ACCESS Boston
acessdmc.com/destination/boston
---
Lisa Censullo's extensive body of knowledge over nearly three decades includes leading strategic business, operational, and sales initiatives; mergers and acquisitions; as well as significant experience in planning and managing events, including customer programs and appreciation events, product launches, and roadshows. She has hired, trained, and grew inside and outside sales teams for a variety of industries. Prior to ACCESS Boston and Dav El/BostonCoach, she was COO for Esquire Deposition Solutions, senior vice president at Merrill Corporation, and chief technology officer for WordWave.
Art Miesemer, SVP of Business Development
RMA Worldwide
rmalimo.com
---
Early in Art Miesemer's career, he held various positions in sales/marketing and executive recruitment in New York City. Looking to supplement his income after relocating to the D.C. area, he stumbled into a part-time job chauffeuring clients for RMA Worldwide. After six short months, he says he was hooked, and that the growing industry as well as its fast pace and multiple moving parts were new and exciting to him. He left his recruitment position and started full time as the director of sales. As the company expanded so did his roles: He has been the general manager, VP of operations, and now, almost 23 years later, he is the SVP of business development.
Matt Assolin, President & CEO
Nikko's Worldwide Chauffeured Services
nikkoslimos.com
---
Matt Assolin has been a part of Nikko's Worldwide—a company founded by his father, Nick Assolin, in 1982—in official capacity since he was 16. During his time in leadership, Nikko's has grown tenfold, with two company-owned offices and a global network of affiliates in more than 125 countries. He currently serves on the board for the Taxi Limousine & Paratransit Association (TLPA), is a member of the Global Business Travel Association (GBTA) Government Relations Committee, co-chairs the Texas Business Travel Association (TBTA) Finance Committee, and is a previous chair of the TBTA Government Relations Committee. He is also a member of Chauffeur Driven's Education Committee (show).
Reza Choudhury, Global Partnership Director and Founder
HYRYDE—Reliance Worldwide
hyryde.com
---
Reza Choudhury has been in love with logistics his whole life. At the tender age of 29, he set up Reliance Worldwide in London, a UK-based company providing worldwide chauffeur car and courier services. Now in his early 40s, his company has become synonymous with his commitment to helping many limousine operators creating successful affiliate programs within their companies, all of which has been built on his core values: trust, reliability, commitment, and respect. He is also known as the "The Affiliate" amongst his fellow industry friends and peers.
Matthew Strack, CEO
Strack Ground
strackground.com
---
In what started as a part-time chauffeur job to help supplement his income while launching an unrelated business venture, Matthew Strack became CEO of Strack Ground nearly overnight when the previous owner offered him the chance to buy the company in 2005. Utilizing his experience in business development and knowledge of financial services, he constructed a service that focused on high-end clients who appreciate consistent and reliable transportation, while building relationships that helped his business grow quickly and steadily in the last decade. Prior to joining the industry, he worked in finance for companies like Morgan Stanley.
Tom Bray, Industry Consultant on Transportation
J.J. Keller & Associates
jjkeller.com
---
Tom Bray has been with J. J. Keller & Associates since 2005. His extensive background includes years of experience in DOT compliance, policy development, driver human resources, driver training, training program development, CDL testing, claims management, and accident and injury prevention. At J. J. Keller, he specializes in motor carrier safety and operations management; writing and editing content for company manuals, newsletters, training programs, whitepapers, webinars, and online services; and is an accomplished contributor to numerous trucking trade publications. He is a sought-after speaker, and is active in the Wisconsin Motor Carriers' Council of Safety Supervisors, Wisconsin Motor Carriers Association, and the Wisconsin Motor Carriers' Safety Director/Supervisor Development program.
Bedford Wynne
Position
Wynne Transportation
---
Wynne Bio Here
Alan Candeub, President
Park Avenue Limousine
parkavenuelimousine.com
---
Alan Candeub is the president of Park Avenue Limousine, a company that he founded in 1987 with one car in Philadelphia area. Today, the company operates about 50 vehicles in the greater Delaware Valley and has become a true family-run business with the addition of Candeub's children to the team. He is a member of the Philadelphia Regional Limousine Association (PRLA), Limousine Association of New Jersey, and has served on committees for the Taxicab, Limousine & Paratransit Association (TLPA). Candeub is also a member of Chauffeur Driven's Education Committee (show).
Daniel Perez, President & CEO
DPV Transportation
dpvtransportation.com
---
As president and CEO of DPV Transportation Worldwide in Boston, Mass., Daniel Perez has grown the company from a single van to more than 25 luxury sedans, SUVs, and minicoaches. The company, which he founded in 2006, specializes in corporate travel and financial road shows. An entrepreneur from an early age, Perez has used many innovative business maneuvers to not only survive during the tough years, but come back thriving even amidst today's competitive market. He has accumulated a wealth of experience about his industry and market in the greater New England area, and across the major global markets.