Monday, Oct. 14 | 2:15pm to 4:00pm
This wildly popular program—matches participants with an industry leader who will share their knowledge and advice with a group of mentees. The roundtable nature of the event always inspires group discussions and sparks fresh ideas. New for 2019, NextGen operators will be included at each mentor's table to share their perspectives and help contribute to the dialogue. It's an infusion of proven wisdom and fresh concepts—a dynamic twofer—for the ultimate learning experience.
Come see why this truly is one of our most enduring programs.
Sponsored by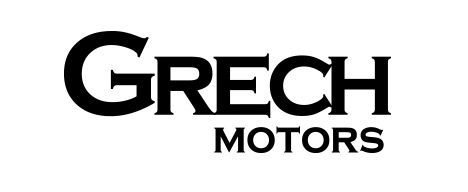 ---
Meet the Mentors and the Next Gen Operators
Robert Alexander of RMA WW and Gus Ortis of Executive Transportation
Brett Barenholtz of Boston Car Service/Above All Transportation and Chelsea Candeub of Park Avenue Limousine
Kristina Bouweiri of Reston Limousine and Jay Erlich of Europe Limousine
Maurice Brewster of Mosaic Global Transportation and Nick Boccio of Buffalo Limousine
Gary Buffo of Pure Luxury Transportation and Zena Kulikowska of Global Alliance
Laura Canady of SC Express Transportation and TJ Doyle of Gold Shield Transportation
Liz Carisone of GroundLink and Evan Blanchette of VIP Global
Eric Devlin of Premier Transportation and Britt Kirk of All Points Limousine
Kim J. Dolniak of BEST Transportation and Jason Messinger of BBZ Limousine
Mike Fogarty of Tristar WW/Addison Lee and Yoalli Garcia of Godandi & Sons
Diane Forgy of Overland Chauffeured Services and Matt McHugh of Acre Bridge Transportation
Joe Ironi of Global Alliance Worldwide and Tamekius Breland of Certified WW Chauffeured Transportation
George Jacobs of Windy City Limousine and Jason Rudolph of Upscale Car & Limousine Service
Jason Kaplan of The Driver Provider and Tina Nguyen of Concierge Limousine
Sal Milazzo of Signature Transportation Group and Kristin Hundley of Limousine Connection
Tracy Raimer of Windy City Limousine & Bus and David Uziel of UrbanBCN WW
Dawson Rutter of Commonwealth WW and Fernando Carlison of Mundi Limousine
Douglas Schwartz of Executive Ground Transportation and Briana Candeub of Park Avenue Limousine
David Seelinger of EmpireCLS and Matt Shafik of Genesis Corporate Transportation
Rick Versace Sr. of A1A Airport & Limousine Service and Christina Zanone of Beau Wine Tours
You Must Pre-Register for this Event | Limited to the
First 200

Enrollees