Tuesday, Oct. 9 | 12:00pm - 2:00pm
You can only find an event like the Affiliate Central Global Partner Forum at the CD Show! This open forum allows you to network with operators from all around the world—and who are looking for affiliates like you.

With an ever-growing attendance of transportation providers representing both domestic and international companies, you'll leave this event with contacts from all the markets you've been wanting to provide service to.

This year's event has been expanded to feature an even wider array of operators hailing from all over the world, so you'll have no problem getting directly in touch with the companies operating in the markets you've been looking to break into.

This event is exclusively for U.S. and international chauffeured transportation providers.

SORRY, NO VENDORS OR SUPPLIERS ARE PERMITTED.
2017 Affiliate Central Exhibitors
---
A1A Airport & Limousine Service - Miami
Abaser Limousine Service - Spain
AJL International - Dallas/Austin
Alliance Limousine - New York, NY
American Executive Sedan Worldwide - Washington, D.C.
Associated Car & Limo - Miami
Atlantic Limousine & Transportation - Atlanta
Avant-Garde Limousines - France
Avanti Limousine Service - Boca Raton
Black Tie Transportation - Greensboro
Blue Diamond Transportation - Raleigh
Boston Car Service - Boston
Boston Chauffeur - Boston
Boston Elite Coach - Boston
Broadway Elite Chauffeured Services Worldwide - NJ/NY
Buffalo Limousine - Buffalo/Niagara Falls
Carolina Limousine - Myrtle Beach
Celebrity Worldwide Chauffeured Transportation -
Wilmington, DE & Philadelphia, PA
Cooper Global Chauffeured Transportation - Atlanta
Dav El | BostonCoach - Boston
Destination MCO Transportation Logistics - Orlando
Drive Worldwide Chauffeured Transportation -
San Francisco/Silicon Valley
DTS Worldwide Transportation - MD/VA/D.C.
Eagle Chauffeured Service - Philadelphia
Ecko Worldwide Transportation - San Jose
ECS Transportation Group - Dallas
ECO Limos India - India
Elegant Limousines - Daytona Beach
Elite Transportation - Aspen/Vail/Beaver Creek
Euronoleggi-Moveolux Worldwide - Italy
Executive Driver Services - France/Paris
Executive Transportation Worldwide Chauffeured Services -
Savannah/Hilton Head
Federal Limo - Dallas
Fleet Transportation - Washington, D.C.
Gem Limousine Worldwide - Central, NJ
GNS Limousines - Orlando

Go Orlando Limos - Orlando
Going Coastal Transportation - Charleston
Golden Limousine International - Detroit
Gut & Berg Limousines - Paris
JED Transportation - St. Louis
Key Transportation - Miami
KLTS Worldwide Transportation - San Diego
LEADER Worldwide - Kansas City
Limousine Livery - New Orleans
Metro Cars - Detroit
MIB Limousine Services - San Diego
Mint Life Limousine - Atlanta
Modern Car Worldwide - Belgium
Mosaic Global Transportation - San Francisco/Los Angeles
Mundi Limousine - Miami
Network Transportation Worldwide - Tampa
Noble Transportation - Orlando
North Point Transportation Group - Atlanta
Ocean Drive Limousines & Transportation - Miami
Omni Limousine - Las Vegas
One Way VIP Transportation - Miami
Park Avenue Limousine - Philadelphia
Peak Limousine - Charlotte
Pegasus Executive - London
Premier Transportation Service - Dallas
Premium-Drive - Germany
Reston Limousine - Washington, D.C.
Royal American Limousines - Brazil
Silver Oak Transportation - Hilton Head/Savannah
SVIPLS Ltd. - Switzerland
The Driver Provider - Phoenix
The Havering Carriage Company - London
The New International Limo - Italy
VIP Global - Miami
VIP Transportation Group - Orlando
Vitesse Worldwide - Connecticut/Phoenix
Windy City Limousine - Chicago
ZBest Worldwide - Baltimore & Washington, D.C.
Sponsored by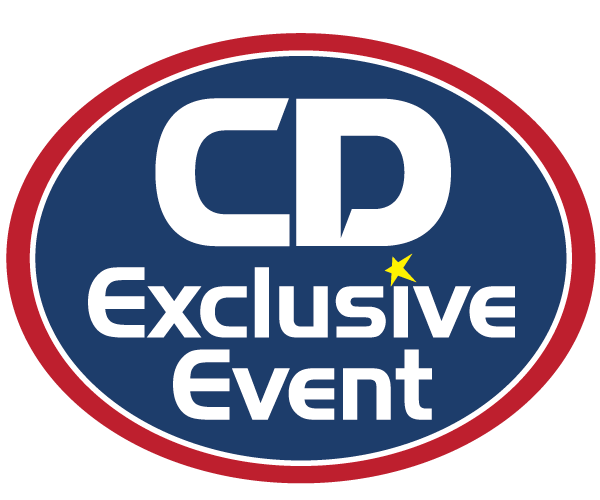 Tables Are Limited–Reserve Now!
Contact Jess Pavlow at 856.452.0323 for more information